At Starr Pet Resort, we provide the highest quality dog boarding accommodations in Windsor, Santa Rosa, Sebastopol, and the Sonoma County CA area to all of our canine guests.
Overnight Dog Boarding: Pet Suites


Individual dog suites are approximately 4′ x 20′ and offer indoor/outdoor access during the day. Suites are heated or air conditioned according to the weather. Calming and soothing music is played during the day. A pre-screened doggie movie is played each night.
Your dog will be exercised individually in a spacious exercise run that is approximately 16′ x 24′. Dogs are exercised for a minimum of half an hour in the morning and half an hour in the afternoon (or longer depending on the number of boarders) with 3 additional potty breaks throughout the day.
Our facility is supervised 24 hours a day.
Bedding:


We provide a "cot-style" bed for your pet which offers comfort and support, especially for pets with tender joints and muscles. You are more than welcome to bring a blanket from home, or we will provide a soft, warm blanket for your pet. Please make sure that any items brought are washable and will not be missed if they are damaged or destroyed.
Food:
Starr Pet Resort recommends that you provide us with your pet's usual food, and that it be pre-measured and bagged for each meal or there will be a charge of $3.00 per feeding. Any dog requiring more than two meals a day will be charged a service fee of $3.00 for each feeding above the standard two meals a day.
We recommend that you limit the amount of food you give your dog on the day it comes to stay with us, since most dogs get quite excited about coming to stay at our facility. Likewise, you should limit the amount of food and water you give your dog for the first hour or two after it arrives home. This will allow your dog plenty of time to settle down before feeding.
Medication:
If your dog requires medication, our staff will administer doses according to veterinary instructions. Medications should be provided in the original package with the directions clearly labeled. Please ask us about any fees associated with medications.
A la Carte Activities: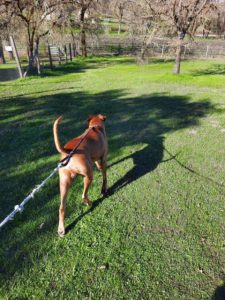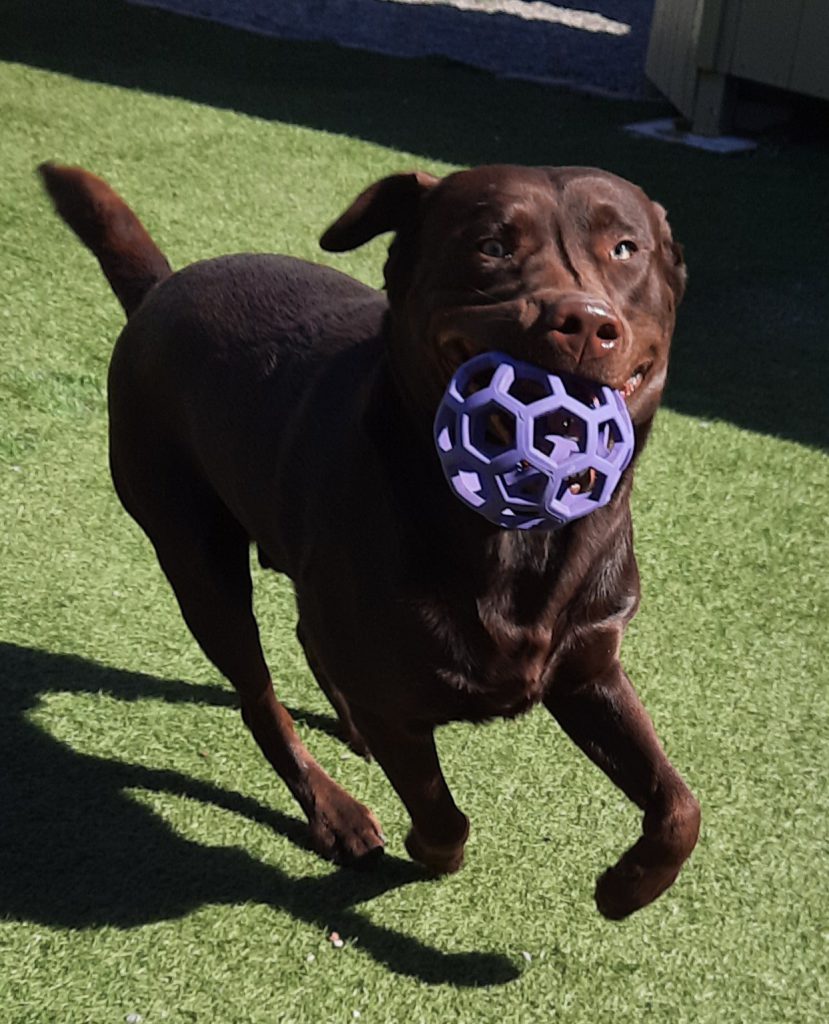 Playtime: For our wilder and crazier canines, we offer a 15 minute romp in our play yard with an activities coach. Activities can include Frisbee, fetching a ball, tug of war, or all of the above. This is a GREAT way for your pet to burn off extra energy.
Nature Walk: Perfect for the older, less active "couch potato," this 15 minute leashed walk with an activities coach across our rolling four acres is a favorite among our guests. Plenty of pit stops, play stops, belly rubbing and cuddles are included along the way.
TLC ("Love Me Tender"): Made for our furry friends who need extra special attention. Personal one-on-one time with an activities counselor for 15 minutes. Petting, rubbing, crooning and smooching are permitted (and welcomed!).
Woof 'n' Wade: A 15 minute wading pool encounter with an activities coach. Pets can splash in their "birthday suits," play "Barko" Polo, or just bounce in the arms of a staff member. (Limited to April – September.)
A la Carte Treats:
Marrow Bones: Treat your furry friend to one of these delicious all-natural goodies: a real beef marrow bone. Mmm!
Stuffed Kong: One of our furry friends' favorites: a Kong stuffed with peanut butter.
Buster Cube: For those dogs that love to snoop, this ingenious puzzle toy is great for their mental stimulation and a fun way for them to utilize excess energy in a natural way.
Paw Pop: On those hot summer days, your furry friend will thank you for one of these tasty frozen treats: frozen chicken broth with pieces of dog treats.
Please feel free to mix and match any of the above to make your pet's stay the best they've ever had.
Vaccinations:
Your dog's health is of the utmost importance to us at Starr Pet Resort. That is why we require all dogs be current on the following vaccinations:
Canine Influenza
DHLPP
Rabies
Bordetella (within the last 6 months and not less than 5 days prior to arrival)
All dogs must be in good physical health (without illness 30 days prior to boarding). We will accept titers with proper documentation.
Special Needs:
Should your pet require a little something extra, our staff will be more than happy to explore those needs with you and make the appropriate arrangements. We want to make sure that your pet has everything that will make their stay just like home.
Following are some of extras we have been asked to provide in the past:
Special diets (including raw)
Extra feedings
Bottled water
Special handling
Medications
Supplements