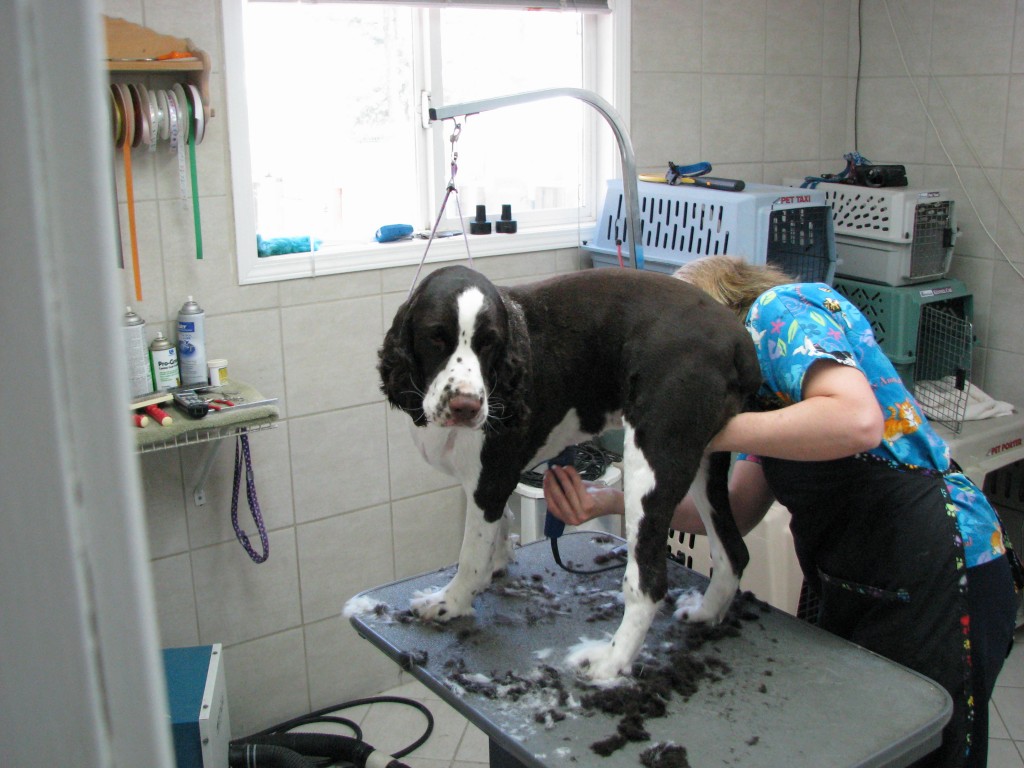 Our professionally trained staff has a combined experience of over 30 years. They will be glad to take care of your pet's grooming needs—whether that involves a bath, clipping nails, or providing a quality trim. All pets benefit from regular grooming. It not only makes them look and smell nice; it gives our highly trained staff the opportunity to assess your pet's overall health.
Our facility features the Hydro Surge bathing system. This system provides a soothing massage for your pet's muscles while getting right down to the skin to loosen up all the dirt and hair. Many of our furry clients are so relaxed by this that they fall asleep while being bathed!
If you're booking these services in conjunction with boarding, please make the grooming reservation in advance as well to ensure your pet's spot on the schedule.
A trip to the grooming room is a wonderful way to end a dog boarding visit in Sebastopol, Santa Rosa and Cloverdale CA. Plus, when you visit on your departure day, there is no boarding charge for the departure day. (Please be advised that we do not do grooming on the weekends. If your pet needs grooming for a pickup on a weekend, he or she will be groomed on Friday and there will be no waiver for the boarding fee. )
Vaccinations:
Your pet's health is of the utmost importance to us at Starr Pet Resort. That is why we require all dogs and cats be current on the following vaccinations to be eligible for grooming:
For Dogs:
DHLPP
Rabies
Bordetella (within the last 6 months and not less than 5 days prior to arrival)
For Cats:
All dogs and cats must be in good physical health (without illness 30 days prior to grooming). We will accept titers with proper documentation.
Contact Us to make your appointment!