Starr Pet Resort
(formerly Starr Kennels)
, in Sonoma County, California is situated on four beautiful acres on the outskirts of Windsor. Starr Pet Resort offers a comfortable, clean and safe lodging facility for both dogs and cats. Starr Pet Resort offers numerous activities and amenities for the spoiled pet to the average pet who is just looking for a place to hang his collar...
Read More
...
What To Consider When Choosing Quality Care For Your Pet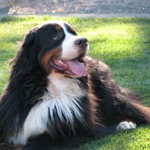 Thinking about a Pet Sitter? We at Starr Pet Resort (formerly Starr Kennels) strive to provide the best in pet care and know that pet owners have alternative options to boarding facilities. This could be a family member, friend, neighbor, or a pet sitter who comes to your house. However, this can pose problems for certain pets, as outlined below. As a result, we truly believe Starr Pet Resort can best provide the quality care your pet deserves. Here are some situations to consider when choosing quality care for your … Read More
About Us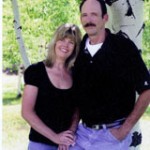 Starr Pet Resort (formerly Starr Kennels) is one of Northern California's premiere pet care facilities, comprised of four beautifully maintained acres. We are certain that you and your pet will find our extensive amenities warm and inviting. Some of the amenities offered at our facility include: Indoor/outdoor runs Climate control system Large outdoor play areas Soothing background music Pre-screened animal movies Air purification system Smoke detection Backup … Learn More
Hours of Operation
Monday-Friday: 9:00 a.m. - 5:30 p.m.
Saturday: 9:00 a.m. - 1:00 p.m.
Sunday: 3:30 p.m. - 5:00 p.m.
You are welcome to come and view our facility anytime during our normal business hours (except 4 days prior to/after a major holiday). We ask that you please leave your furry friend(s) at home or in the car.